---
Summary
Sungazer Software is an independent game development studio and web design service company based in Fort Mill, South Carolina. Its first commercial game product, titled The Tenth Line, is now available via digital distribution as of March 2017.
Sungazer Software was incorporated in late 2014. Game projects experience a development time of around two years, and are set to appear on both computer and console platforms.
---
About the Author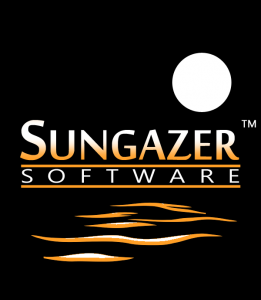 Sungazer Software is managed by a formerly-hobbyist game designer who decided to break free and begin game development full-time. 
My name is Elliot, and I am the owner of Sungazer Software and the designer and developer of its first commercial project, The Tenth Line. I have had an interest in video games for over 25 years, and have been developing my own games for the last several years. I have worked full-time in computer-related fields (programming, database development, media creation, and more) for over a decade, and am excited to be transitioning into a full-time position of doing what I love most: creating games.
In the last few years – in my spare time, with no budget to speak of – I have created a few "feature-length" freeware games for the PC that were met with warm critical receptions. These include I Miss the Sunrise, a sci-fi strategy RPG that made it into the Humble Bundle in May of 2014, and The Drop, a graphical rogue-like game. In both of these cases, I created the graphics, composed the music, designed and implemented all of the gameplay mechanics, and wrote all of the story and dialog, so taking on game projects by myself is well-worn territory for me.
When I'm not occupied with game development, I also do freelance consultation and web design for a handful of small businesses and fellow start-ups.
---